Company Description
Veterinarian In Temecula, CA - Visit our affordable skilled Veterinarian In Temecula, CA. Accepting new appointments. Call today or request an appointment online.
Reviews and Recommendations
(6)
Powered by Orange Book
Please help us to connect users with the best local businesses by reviewing Butterfield Animal Hospital
CDoes anyone know of a Low cost clinic for animals?
In need of a vet asap. I believe my dog has parvo, please send someone's number he's been sick for 2 days and I don't want to go temecula but I will if need be
Looking for a good vet...our dog is quite ill and may be dying...thanks
Wondering if anyone goes to temecula for vet care regularly? My normal vet for my dogs is in Oceanside, he's extremely reasonable, does not do unnecessary testing, does nothing behind closed doors (except surgeries obviously) he's excellent at diagnosing without tests by observation and touch, he's very caring, baby talks to them, plays with them and cries every time he loses one. Been using him since 96, he's better than most surgical specialists and it's rare he refers you out. Does anyone have a vet like this? He's what i consider old school, lots of love and minimal intervention unless necessary. I drive down there for appts and surgeries and such but sometimes it's not feasible to get to Oceanside and i'd lile to have a back up that i can trust and knows what they're doing in temecula. Anyone have one they love down there?
Who can recommend a good veterinarian in the Murrieta / Temecula area?
Can any one recommend a good place to get my chihuahuas teeth cleaned?? His breath... I can't deal.
Frequently asked questions about Butterfield Animal Hospital
What days are Butterfield Animal Hospital open?
Butterfield Animal Hospital is open Monday, Tuesday, Wednesday, Thursday, Friday, Saturday.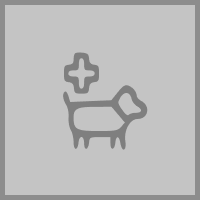 Butterfield Animal Hospital
Address:

33449 Temecula Pkwy, Temecula, CA 92592, USA Temecula, CA

Phone:

(951) 303-8260
Monday

08:00AM - 06:00PM

Tuesday

08:00AM - 06:00PM

Wednesday

08:00AM - 06:00PM

Thursday

08:00AM - 06:00PM

Friday

08:00AM - 06:00PM

Saturday

08:00AM - 02:00PM

Sun

Closed