Company Description
Aloha Animal Hospital is your local Veterinarian in Vista serving all of your needs. Call us today at 760-724-8313 for an appointment.
Reviews and Recommendations
(1)
Powered by Orange Book
Please help us to connect users with the best local businesses by reviewing Aloha Animal Hospital
Which dentals have the best results? I'm trying to decide if we want to do non anesthesia or a anesthesia based teeth cleanings on Abu and oah. They are 1 and 11mo old and the teeth are starting to get a little nasty despite the regular teeth brushing. I want the best results when it comes to their teeth so if they have to go under that's okay. I'm nervous it I do the non anes thia that it will stress them out and they will fuss and their teeth won't get cleaned to my standards. Can anyone recommend a good place to go to get this done? Thank you!
Frequently asked questions about Aloha Animal Hospital
What days is San Luis Rey Equine Hospital open?
San Luis Rey Equine Hospital is open 24/7.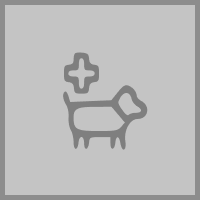 Aloha Animal Hospital
Address:

2020 E Vista Way Vista, CA

Phone:

(760) 724-8313

Email:

info@alohaanimalhospital.com
Other Locations
Address:
Vista, CA
Phone:
(760) 724-8313
Monday

08:00AM - 06:00PM

Tuesday

08:00AM - 06:00PM

Wednesday

08:00AM - 06:00PM

Thursday

08:00AM - 06:00PM

Friday

08:00AM - 06:00PM

Saturday

08:00AM - 06:00PM

Sun

Closed