Company Description
Humane Society & Vet Clinic Of South Ba Y from Spring Valley, CA. Company specialized in: Veterinarians.

Check out our website for more - http://Vetsandiego.com
Reviews and Recommendations
(4)
Powered by Orange Book
Please help us to connect users with the best local businesses by reviewing Humane Society & Vet Clinic Of South Ba Y
Cheap small dog deep cleaning and possible teeth removal. My dog needs it and I need recommendations on places that deep clean his teeth and possible two front teeth extractions something that wont cost a couple arms and legs. Please and thank you! Also please no negative comments!
Are there any vets open tomorrow that won't charge me an arm and a leg? My cat came in the other day with a nasty eye (no fight or struggle) I thought maybe a bug in the eye or dirt so I've been flushing with saline twice a day. I couldn't get to him this morning and tonight omg his eye needs a vet, I couldn't even look it looked so bad. I'm Nervous of the costs coming or way, but we need to see a good vet to work with us. To see us and tell us what we're dealing with and costs wise so we can make decisions. Like, I think my cat is Going to lose his eye :(
looking for a good affordable vet for puppy wellness my 7 week old puppy is constantly shaking his head to relieve some itching or pain and its been consistant perferablly southbay im located in paradise hills
Anyone know of a good but not expensive vet?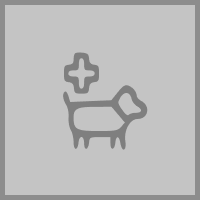 Humane Society & Vet Clinic Of South Ba Y
Address:

8360 Paradise Valley Rd Spring Valley, CA

Phone:

(619) 475-3000