Company Description
VCA Animal Medical Center of El Cajon provides primary veterinary care for your pets. VCA is where your pet's health is our top priority and excellent service is our goal.
Reviews and Recommendations
(4)
Powered by Orange Book
Please help us to connect users with the best local businesses by reviewing VCA Animal Hospitals
Looking for emergency vet recommendations. We think our dog had a stroke the night before last. She can't walk and her whole left side is very weak. We are located in El Cajon/ lakeside area. She hasn't gone to the bathroom for a day and a half now and we need to get her in asap. Please let me know of any vets with animal emergency. And if you know the walk in fee that would also be helpful.
Are there any vets open tomorrow that won't charge me an arm and a leg? My cat came in the other day with a nasty eye (no fight or struggle) I thought maybe a bug in the eye or dirt so I've been flushing with saline twice a day. I couldn't get to him this morning and tonight omg his eye needs a vet, I couldn't even look it looked so bad. I'm Nervous of the costs coming or way, but we need to see a good vet to work with us. To see us and tell us what we're dealing with and costs wise so we can make decisions. Like, I think my cat is Going to lose his eye :(
Does anyone know of a remedy for cat ear infections? Iv read a lot but scared to try them and vets are closed til Tuesday..thanks
My friend's cat was bitten or shot in the leg. Can anyone recommend an affordable vet in the east county if needed? Don't need one with the skills to diagnose rare disease, just fix a wound.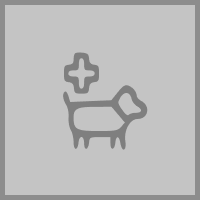 VCA Animal Hospitals
Address:

600 Broadway El Cajon, CA

Phone:

(619) 444-4246