Company Description
Krause Mark G Dc from El Cajon, CA. Company specialized in: Chiropractors.

Call us for more - (619) 460-4465
Reviews and Recommendations
(6)
Powered by Orange Book
Please help us to connect users with the best local businesses by reviewing Krause Mark G DC
Please If anyone can help with recommendations. I went to the e.r last night cuz i cut my hand open with a pocket knife opening a gift for my daughter. It's slipped and sliced it open. Then 5 minutes after I did that my back went out. I'm in so much pain . I can't move. Any slight turn I'm crying. The hospital did not give me a muscle relaxer or pain meds or anything. My back is having spasms. Any idea what I can do. And also does anyone know of a chiropractor that takes me medi-cal and new patients
Anyone know the name of a good chiropractor out in east county that doesn't just keep you coming back again and again? I mean I know it doesn't happen in one visit but I don't want to keep going back for months. I feel like they are just milking the insurance companies
In need of a Chiropractor closer to home. Love my doc but really need to stop putting off the visits just because he is downtown. We live in Mira Mesa area and I'm willing to travel a bit - but an hour in traffic is out. Any referrals??
Hello I need a chiropractor for me in East County. Any suggestions?
Need a recommendation of a good chiropractor that takes Cross Blue Shield insurance I really think I need an adjustment my hips and lower back are killing me
My back so out of whack. I guess having 17 lbs of baby in my belly messed some things up. Anybody have a good chiropractor recommendation?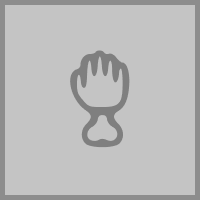 Krause Mark G DC
Address:

2345 Fletcher Pkwy El Cajon, CA

Phone:

(619) 460-4465