Company Description
Veterinary Specialty Hospital North County from San Marcos, CA. Company specialized in: Veterinarians.

Call us for more - (760) 466-0600
Reviews and Recommendations
(3)
Powered by Orange Book
Please help us to connect users with the best local businesses by reviewing Veterinary Specialty Hospital North County
Does anyone have a recommendation for a pet surgeon? Our lab needs knee surgery and our vet does not handle. They gave me a reference but I would like to compare to another.
We are two days away from moving to Point Loma and found out our dog has cancer. Can anyone recommend a vet that handles this kind of issue. We were told today the tumor needs to be removed, so it needs to be a surgeon. Thanks.
More surgery advice needed - our old foster (Freckles from OC) needs double hip replacement surgery due to severe hip displaysia and arthritis (probably why she was dumped at the shelter...ugh). The adopters were quoted $14k but the surgeon doesn't even specialize in hips...anyone have any recommendations on where to go? They live in the San Diego area but would be willing to drive up to the OC for a good surgeon.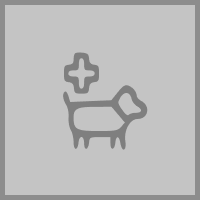 Veterinary Specialty Hospital North County
Address:

2055 Montiel Rd San Marcos, CA

Phone:

(760) 466-0600