Company Description
Alpine Veterinary Clinic from Alpine, CA. Company specialized in: Veterinarians.

Call us for more - (619) 445-6262
Reviews and Recommendations
(4)
Powered by Orange Book
Please help us to connect users with the best local businesses by reviewing Alpine Veterinary Clinic
Hi :) My family and I are moving to Pine Valley this weekend. We are looking for a new local Veterinarian for our dog and looking to get the rattle snake vaccination for him. Do you have a place you would recommend? Thank you!
Looking for some advice. I have a senior dog who has been starting to lose weight and having accidents in the house. He is around 12 looking to take him to a good vet that isn't going to try to take advantage of the situation. I want to do what I can to help him and make him comfortable but do not want to put him through any unnecessary procedures. Any one have a good vet?
I know that this is a Neighborhood Watch page, but I have an urgent question. Does anyone have/know of any resources that offer emergency financial assistance towards pet care/emergency surgery? (For those on a very fixed/low income)? Any help would be very appreciated. Thanks!
Can I get recommendations or opinions on veterinarians in east county areas? Please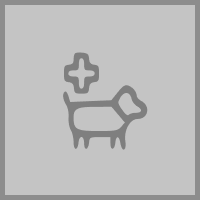 Alpine Veterinary Clinic
Address:

2113 Arnold Way Alpine, CA

Phone:

(619) 445-6262