Reviews and Recommendations
(5)
Powered by Orange Book
Please help us to connect users with the best local businesses by reviewing University Pet Hospital
Can anyone recommend a VERY compassionate vet? I have a problematic rescue and she gets very upset. I have an Rx for her and tried one location recently but they never were able to give her the pill and the entire experience was disturbing. I'm heartsick because they called after an hour and said come get her. They almost threw her carrier at us. She has a patch on her lower back that's been matted ever since. It appears to me that she was grabbed in this area and whatever was on their hands is there. It explains why they said they would bathe her when they called. She's in pain with her nails and is clawing EVERYTHING.
I'm searching for somewhere I can take my cat to get fixed and groomed and flea dipped and the whole shabam prefer not somewhere that will take my arm and leg? Anyone have something close to lakeside or Santee and don't say Petco please
Hey fb I'm looking for a low cost dental vet for my dog, thank you.
Looking for some advice. I have a senior dog who has been starting to lose weight and having accidents in the house. He is around 12 looking to take him to a good vet that isn't going to try to take advantage of the situation. I want to do what I can to help him and make him comfortable but do not want to put him through any unnecessary procedures. Any one have a good vet?
ok fb friends with animals... can anyone recommend a great veterinarian that's available after 5pm on weekdays and are open on weekends?! the vca animal hospitals (emergency room for pets) are costing me a small fortune and i have to fix my pup :( any suggestions are appreciated. please and thanks!
Frequently asked questions about University Pet Hospital
What days are University Pet Hospital open?
University Pet Hospital is open Monday, Tuesday, Wednesday, Thursday, Friday, Saturday.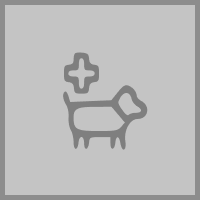 University Pet Hospital
Address:

7134 University Ave La Mesa, CA

Phone:

(619) 463-9861

Email:

universitypethospital@yahoo.com
Monday

08:00AM - 06:00PM

Tuesday

08:00AM - 06:00PM

Wednesday

08:00AM - 06:00PM

Thursday

08:00AM - 06:00PM

Friday

08:00AM - 06:00PM

Saturday

08:00AM - 04:00PM

Sun

Closed