Company Description
Grove Daniel from Fallbrook, CA. Company specialized in: Chiropractors.

Call us for more - (760) 723-3606
Reviews and Recommendations
(9)
Powered by Orange Book
Please help us to connect users with the best local businesses by reviewing Grove Daniel
Iso: A good, reasonable horse chiropractor $1 - Escondido, California My boy always seems a little cinchy and it's not saddle fit. He also seems sensitive from time to time in his shoulder and wither area. He is in good health, but thinking a good chiro will be good for him. Obviously don't want to spend an arm and a leg but don't want to sacrifice quality for price! TIA!
Who is the best local vet to use for navicular issues? $1 - Valkey center
Anyone have suggestions on who is reasonable locally for having a horse gelded? Thanks
I noticed my mare a bit different yesterday, we think she had colic so we treated it. No this morning she looks sad any advice or any recommendations on a vet that can see her today?
ISO recommendations for a good equine chiropractor and masseuse. I'm located in Vista.
Looking for Equine Vet to geld my saddlebred in Vista ? Any recommendations please . Cost ??
I'm looking to purchase a performance horse in the Temecula area... I'm from northern CA but am looking for referrals for s great Vet that has the proper technology for ultra sounds... Admin please delete if not allowed... TYA
Is there a horse vet out here I need one
Can anyone tell me what the rates are for a horse chiropractor? Anyone know a good one?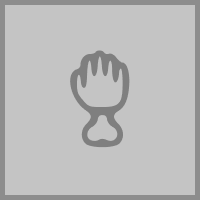 Grove Daniel
Address:

147 Pamela Dr Fallbrook, CA

Phone:

(760) 723-3606