Company Description
Rose Canyon Animal Hospital is a full-service veterinary facility serving San Diego, CA clinic for over 50 years. Call 858-273-4680 today!
Reviews and Recommendations
(4)
Powered by Orange Book
Please help us to connect users with the best local businesses by reviewing Rose Canyon Animal Hospital
HELP FROM MY SAN DIEGO PEEPS PLEASE. I need a dog neutered in the La Jolla area. He's an 18 months old Dobie. I'm in LA where we have tons of spay and neuter clinics and vets that give me a rescue rate of $150 for dogs over 50 lbs. Any places in or around that area that can do it at that rate ? Driving back to LA is always an option, but just wanted to check here first. Thanks in advance.
If anyone is looking for a good veterinarian, we love the staff at https://www.facebook.com/Kearnymesavet center. Especially Dr. Craig Marvil. He is one in a million. Tell him Wally and Lucie sent you. Does anyone else have any good recommendations?
Need a recommendation for a pet clinic or a low cost vet. Thanks
Dog teeth cleaning in North County? Can anyone recommend a reasonably priced veterinarian for dog teeth cleaning in North County? Or possible down to La Jolla? For some reason the cost of teeth cleaning around Carlsbad / La Costa is outrageous. When I was living here a few years back I paid ~$250. But now all of the vets are giving me $700-$1000 estimates. So, something is fishy. http://pets.costhelper.com/dog-teeth-cleaning.html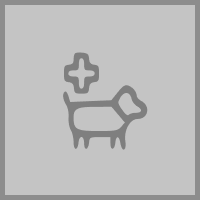 Rose Canyon Animal Hospital
Address:

4295 Jutland Dr San Diego, CA

Phone:

(858) 273-4680